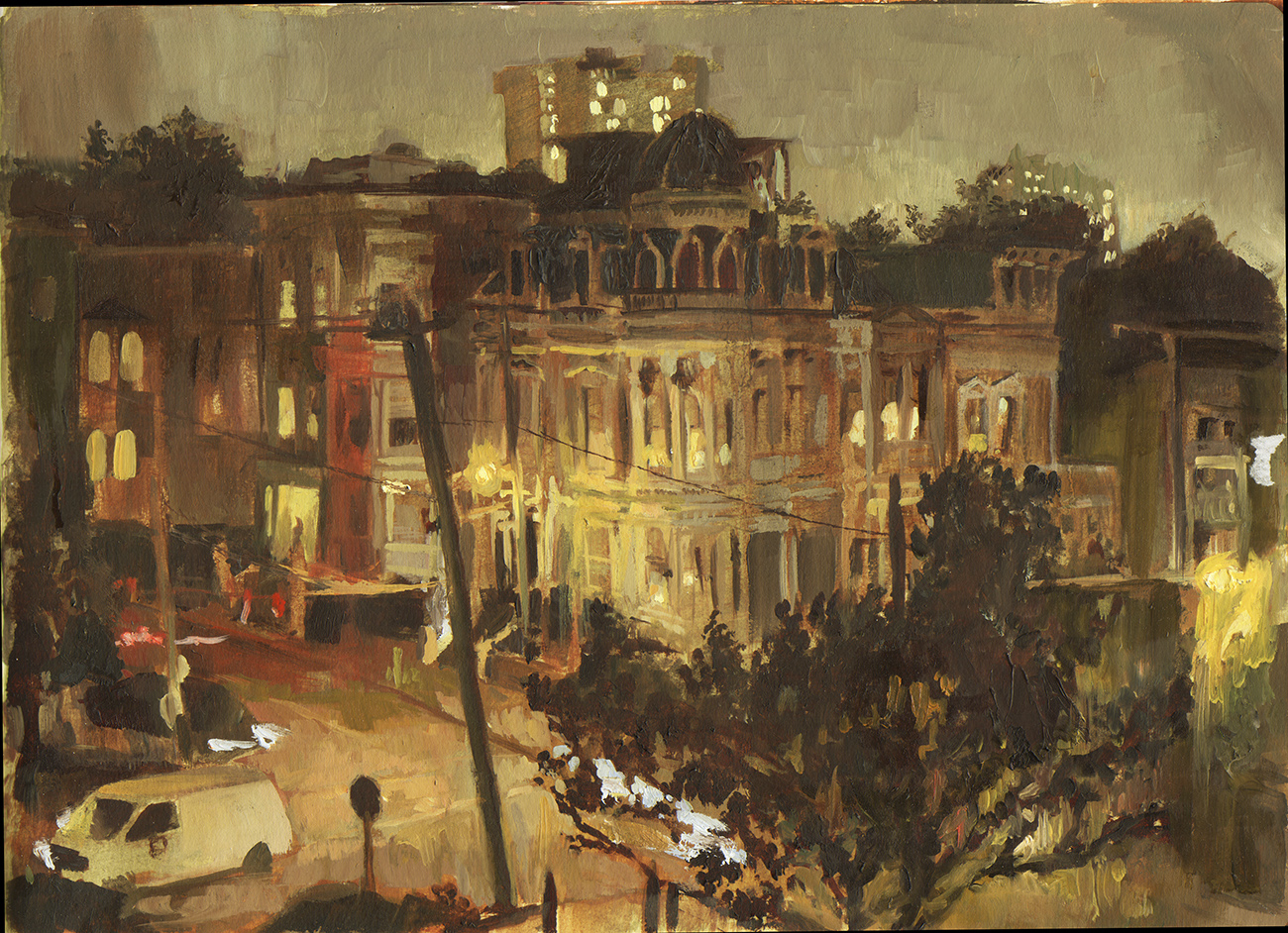 Hayes Valley in San Francisco is a newly hip and recently wealthy neighbourhood. Lifers will tell talk about the days before the freeway overpass, badly damaged and rebuilt after the '89 quake, finally came down in 2000 after ceaseless neighbourhood lobbying. The freeway was a shelter under which a large homeless population lived, hookers plied their favours, and a neighbourhood (just "Hayes" at the time) never quite came to fruition. It was part of the old Fillmore District, largely avoided by San Franciscans, despite being a block from the famous Painted Ladies the world mostly seems to know from the credits of Full House.

Hayes Valley, San Francisco
Of course, before the freeway, this was an outpost from San Francisco, originally heralded as an idyllic getaway from the big smoke, being the absurd distance of two miles from the Ferry Building downtown.

The new Hayes Valley got its own dog park, and the mix of Victorians and city project housing now cohabits with fashion stores and restaurants, originally servicing elderly patrons of the nearby Symphony, Opera House and Ballet. Since the Great Recession, and its opposite effect on the economy of the city, well to do imports have flooded the area and the you can no longer immediately be seated at any restaurant at 8pm.

The projects are still here, as are the victorians, and while the new condos are going in without parking and ruining the living standards of long term residents, there are still plenty of memories of the history and duality of this place. This corner has always intrigued me, with the historical estate towering over the street on the left, and the projects hidden behind the corner store (we call it the 'ghetto mart', the palestinian organic market is down the street) face off against it to the right. The slack lines of the Muni tram cars connect the neighbourhood much in the same way the freeway used to divide it.
`